An industrial-look wedding full of bright cheer in Leeds, from Mike & Annis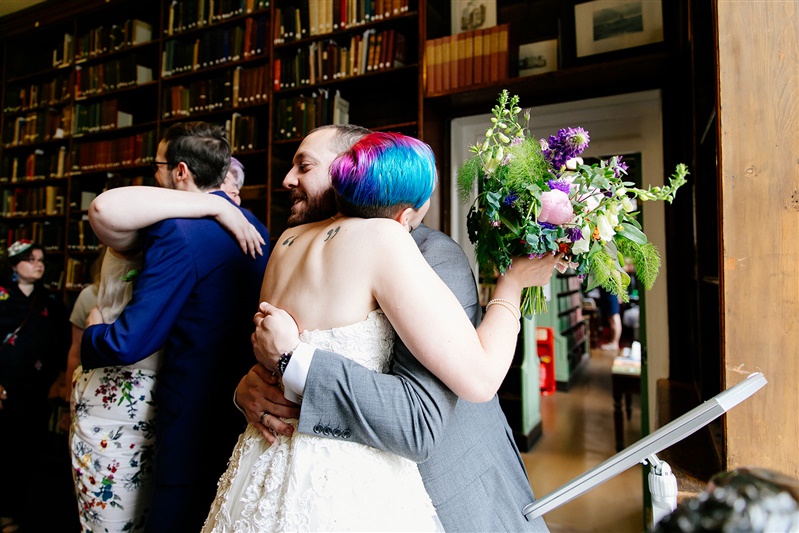 Mike and Annis were so relaxed, they approached me only a month or so before their big day. Luckily we were available, and jumped at the chance to decorate the amazing Northern Monk Flax Store!
As a one-time Leodian, Leeds is very close to my heart. Plus, frankly, a Northern Monk wedding is a no-brainer. If you love Leeds, great drink and amazing aesthetics, this is the perfect venue for you!
Pollendine's travels wherever the wedding takes us. So, wherever in the UK or abroad you are, get in touch if you want to talk sustainable, eco-friendly weddings!
From their plans, the day planned to be joyful, vibrant, relaxed and informal – so that was my brief.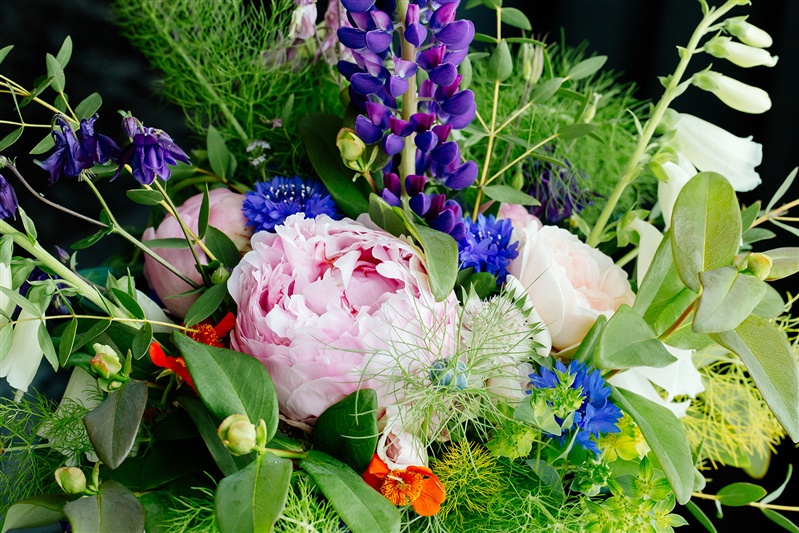 I had a great time dressing the upstairs Chapter Hall at Northern Monk – a gigantic, open-plan warehouse space drenched in light and filled with open brickwork and Yorkshire stone.
Annis had three bright shades running through her wedding – a turquoise blue, strident yellow and hot pink. Her flowers had to pop to complement her theme – as well as her fab shoes and hair!
A Northern Monk Wedding: industrial chic, urban brick – and an injection of lots of bright colours!
Northern Monk is an amazing space (the Flax Store, down in Holbeck, Leeds' old industrial area – it's full of similarly amazing warehouse spaces), not to mention they brew up amazing beers 🙂
Because the location is down by scrub land and the canal, we decided that we wanted to bring that feeling of wilderness that was just outside creeping inside, too – so we had plenty of foxgloves, cow parsley, some blowsy summer roses and even dandelion clocks, all as part of the look – the wilderness creeping in!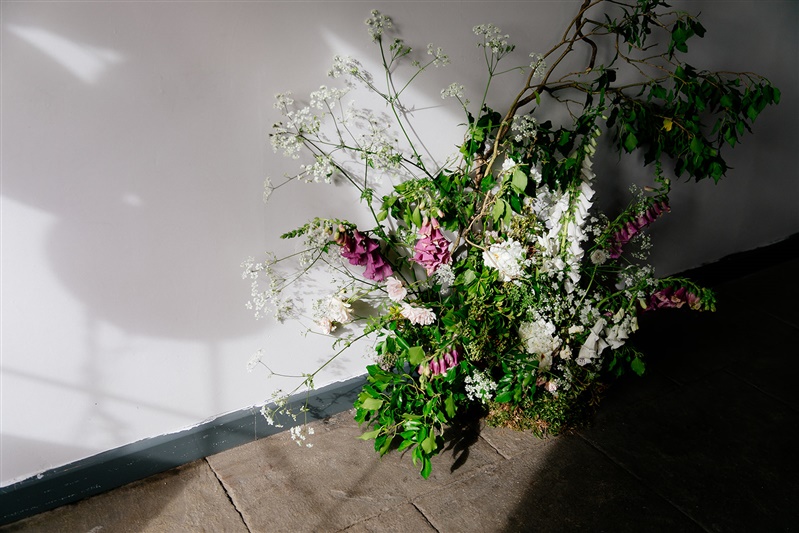 Mike & Annis' day started with Annis getting ready at the Malmaison Hotel, whose dramatic colour schemes set off her cheery bright tones perfectly.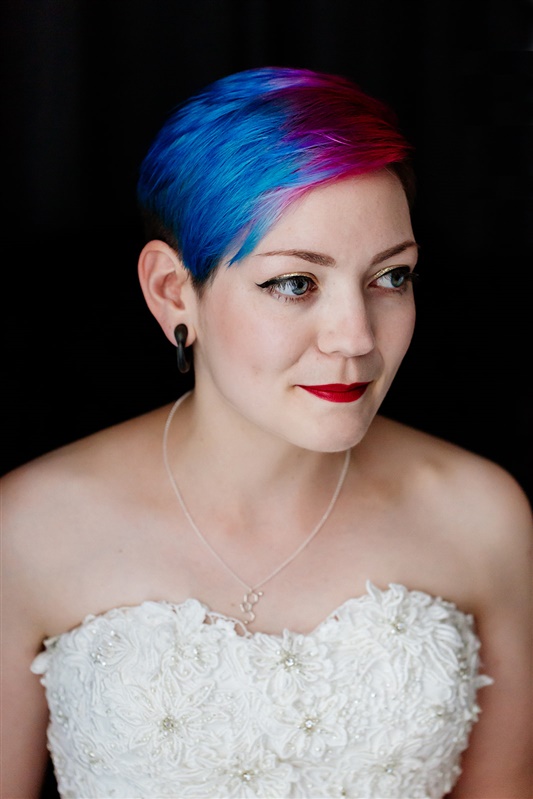 Flower-wise, everything was seasonal (as always), and British-grown (we NEVER import!), as well as sustainable and with our minimised eco-footprint. We still managed to channel her BRIGHT colourscheme for possibly the brightest bouquet Pollendine's has ever made!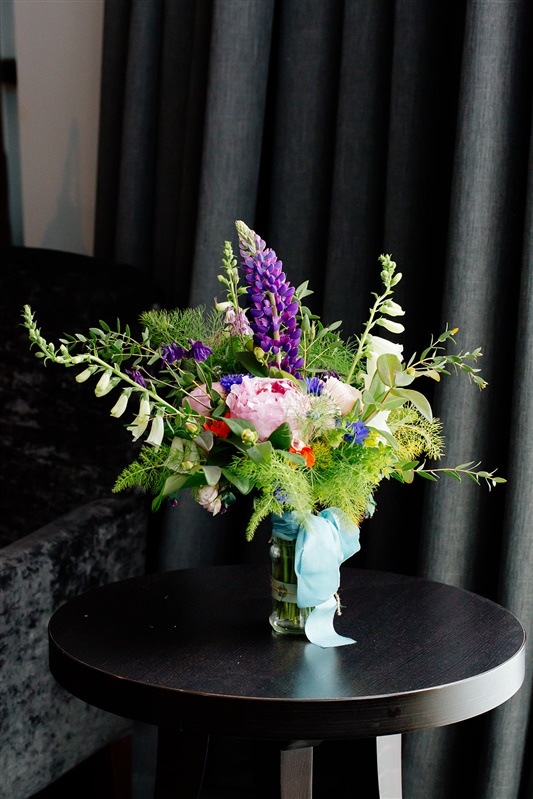 Then on, to Leeds Library. This gorgeous library, perched unobtrusively over Commercial Street, is SO GORGEOUS. Annis and Mike got married here!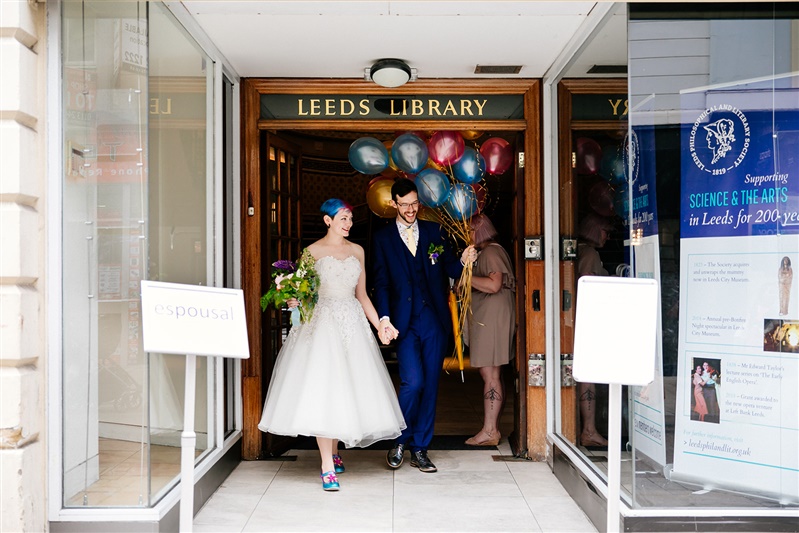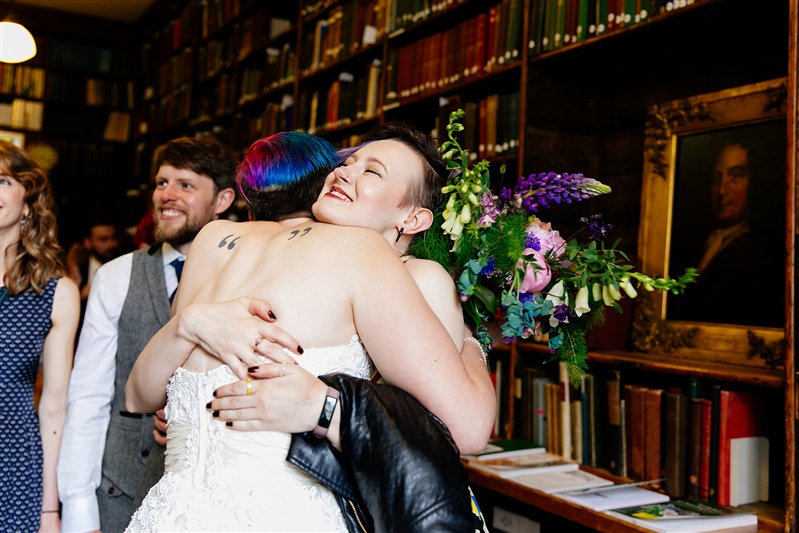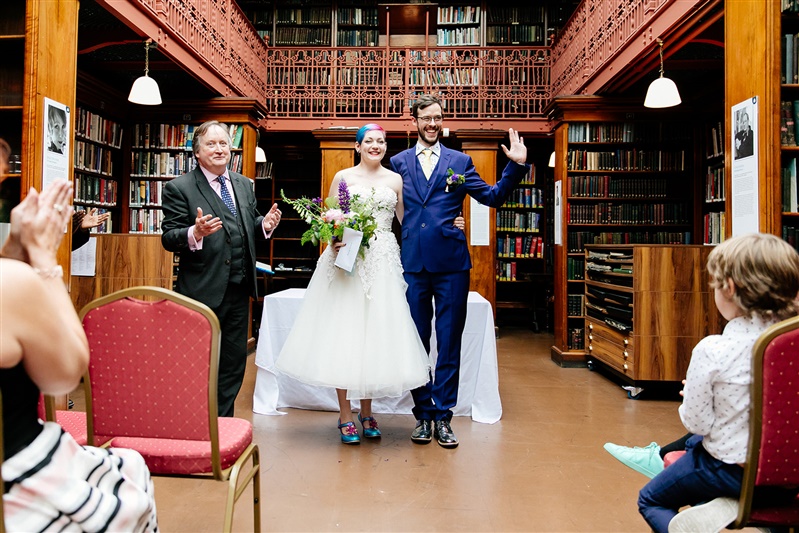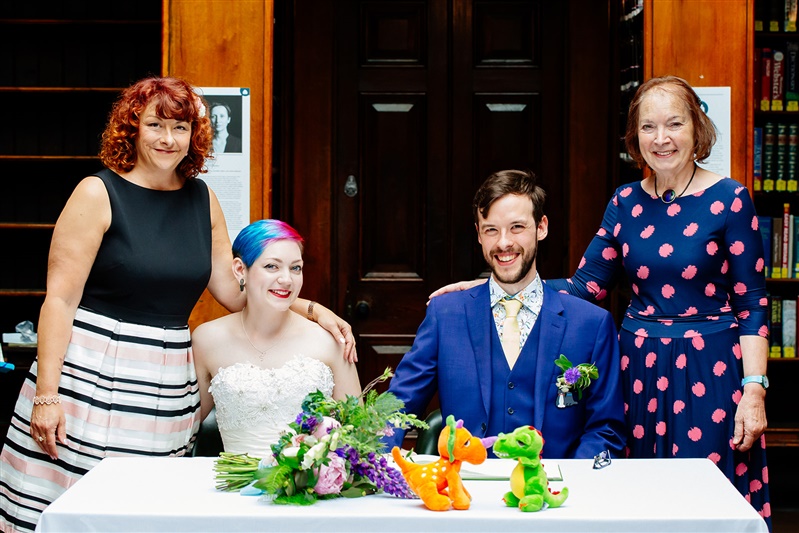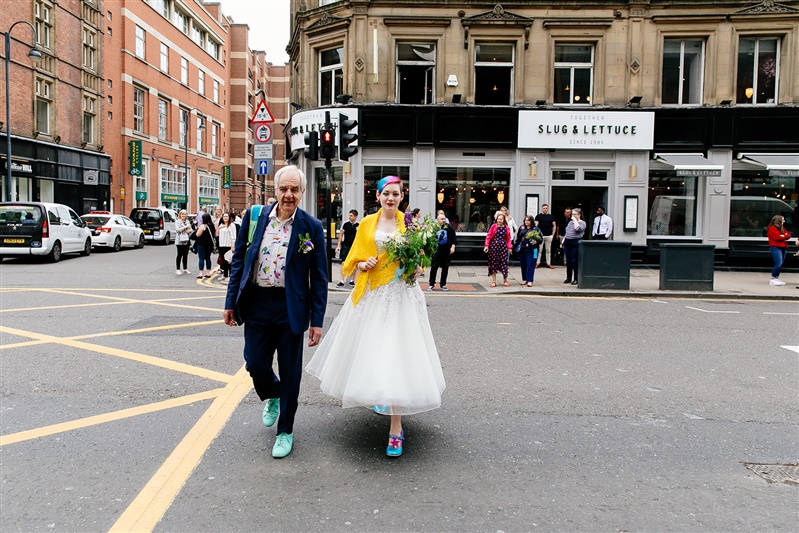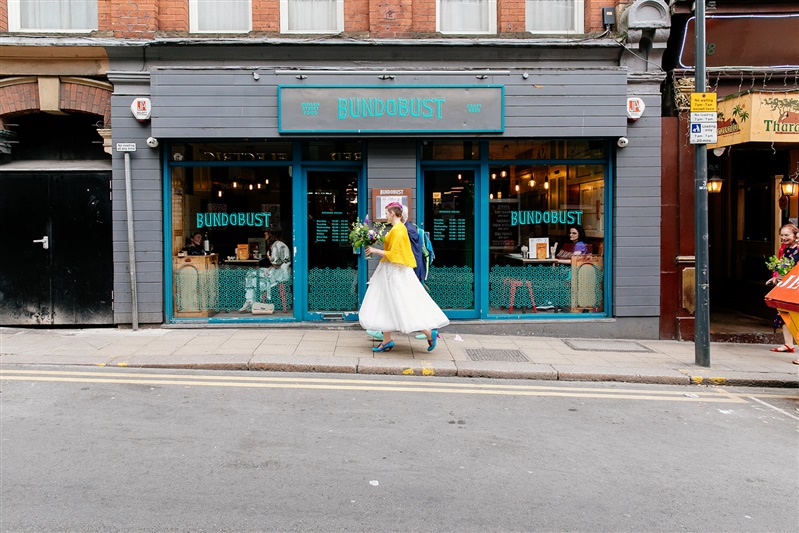 Finally they arrived at Northern Monk, ready for fun, games, and a good knees up! And DON'T forget the pies and beer…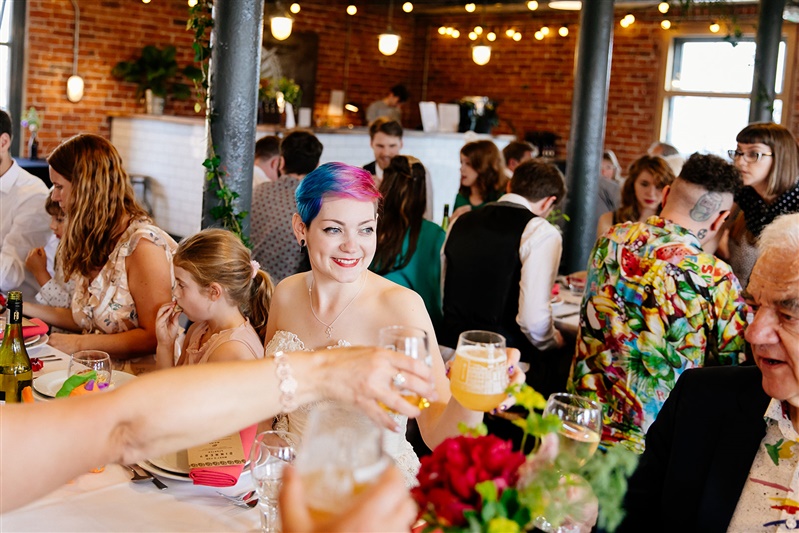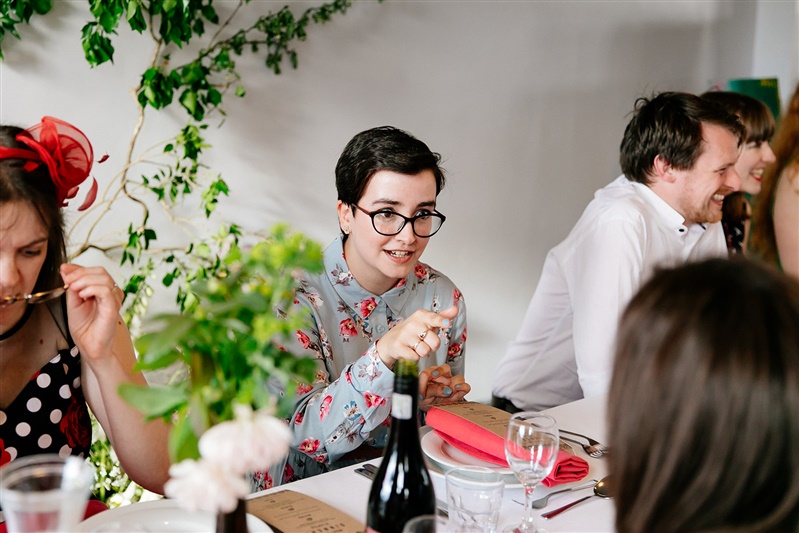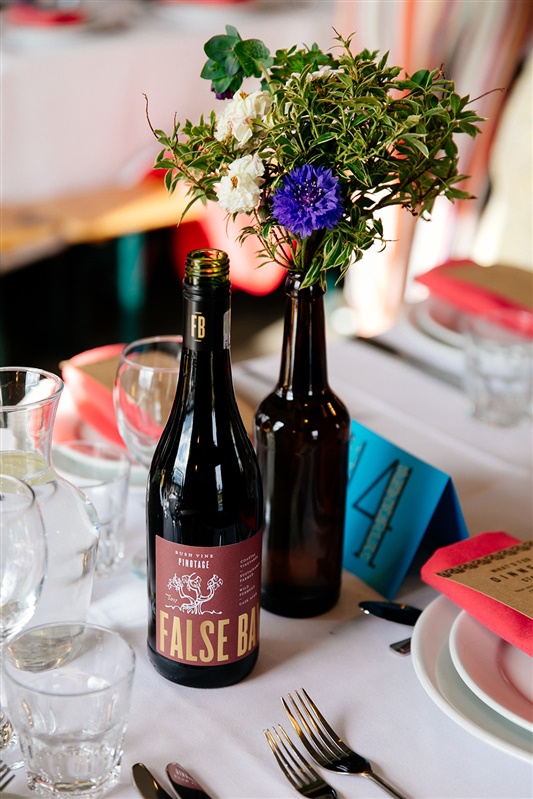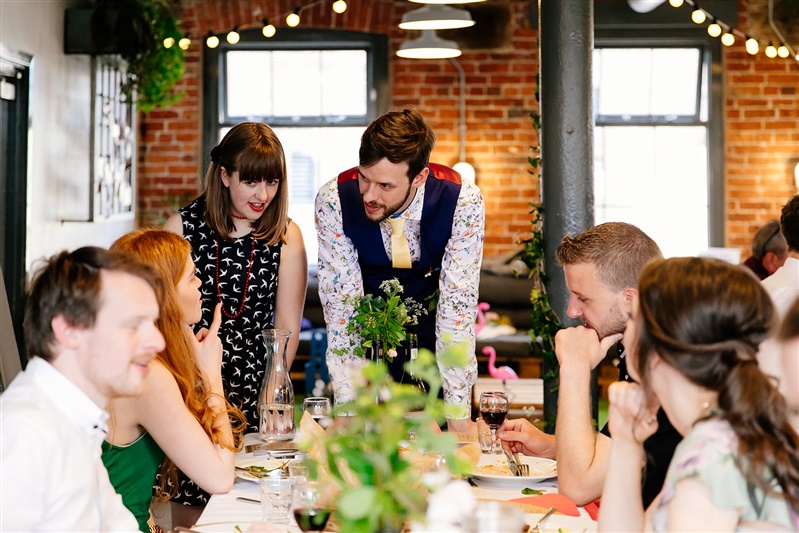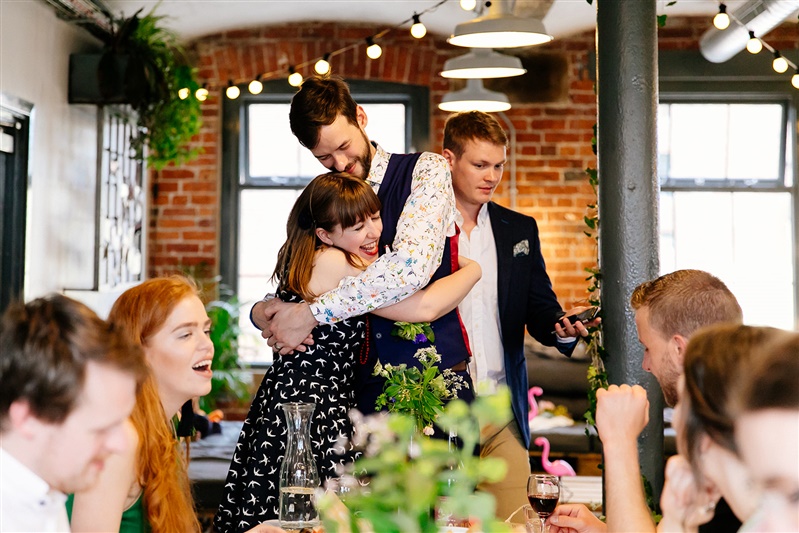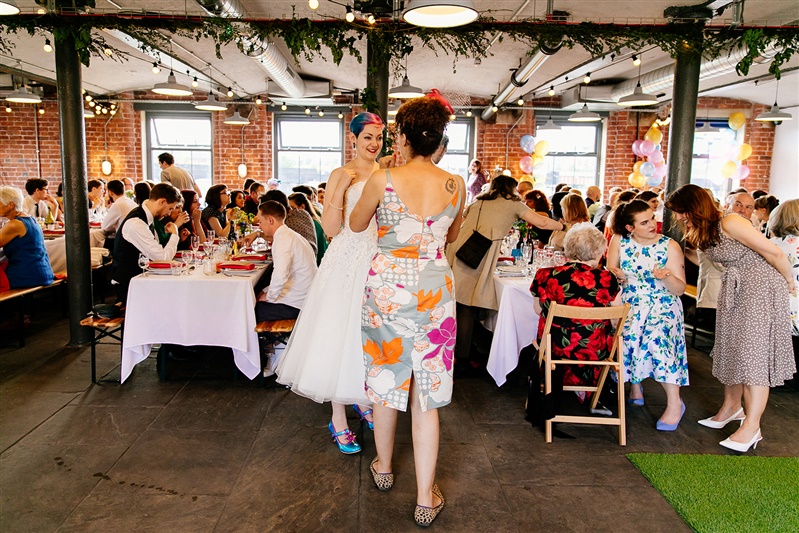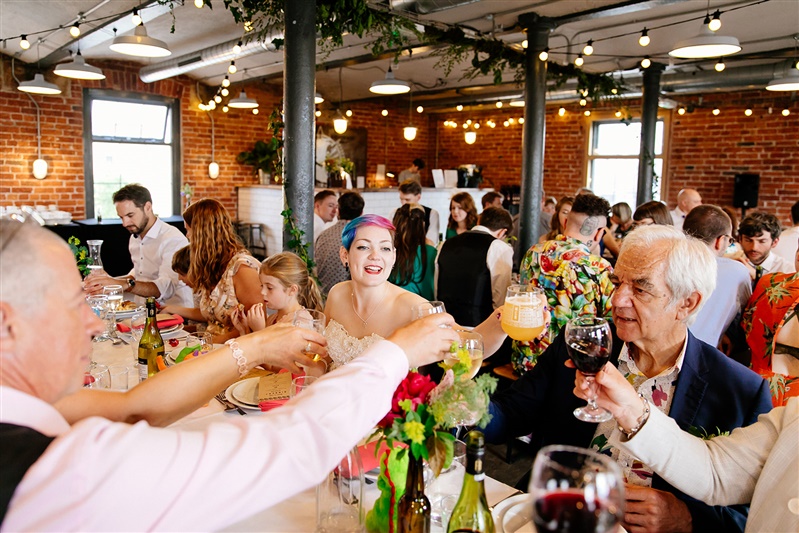 Cheers to Mike and Annis! x