Weddings, Occasions & Events
31st October 2016
For me, weddings are the ultimate occasion to unite and celebrate the very special and unique place and time of your wedding day, and nothing does this better than flowers. Organic wedding flowers.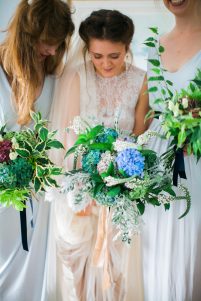 Innovation is everything at Pollendine's. I don't believe in prioritising those two blowsy blooms and letting everything else fade into the background. Of course flower blooms can be the most beautiful addition to any table display or bouquet – but we can achieve similarly heightened effects with beautiful and unusual use of foliage. Pollendine's floristry is not about sticking roses in oasis and filling the holes with foliage – we are about innovating, finding new ways to display flowers and a proliferation of foliage and unusual botanical life so that your occasion can be as unusual as you are.
Floristry, displays and botanical decoration for weddings, parties and events…
We can work on all sorts of space specifications. Whether you want one small room decked out for a party, a marquee decked out for an event or the whole floristry package for a wedding (even then, we can work on a scale), we can provide the best floristry for your space. Our organic wedding flowers are British grown (grown by me wherever possible), and foraged. We also try to use recyclable display materials wherever possible and minimise our use of wires, oasis and other non-eco-friendly materials.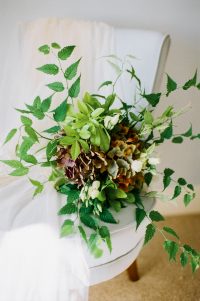 Pollendine's can bring your surroundings into your event like never before, so that the beautiful rural fields outside your marquee flow into your space, the cottage garden surroundings creep into your dining room or the hedgerows entwine themselves into the fabric of your barn. As well as growing blooms specifically for the season of your wedding, we will forage wild foliage and flowers, sustainably, from the environment surrounding your wedding*, really bringing the outside in.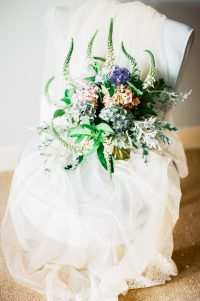 Green greens – minimising the environmental impact of your event 
Not only does a focus on British flowers (90% grown personally) connect your wedding location with your big day in the most personal way, they also work to minimise the environmental impact of your big day.
To Pollendine's, there is no question of compromise between aesthetics and environmental record. Your flowers will always be beautiful, because Britain has all of the natural beauty you need, whatever the season – as long as you know where to look! Your great day can be great for the environment as well as for you!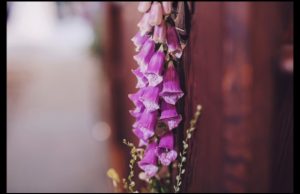 Alongside our use of specifically British flowers and foliage, our policy to minimise waste and maximise the use of reusable and organic tools and paraphernalia (minimising use of oases, wire etc and maximising the use of planting, reusable vases and water-displays) means your day will not end with piles of wasted floristry debris and have written countless carbon footprints due to airfreight. We want your big day to be positive for everybody involved!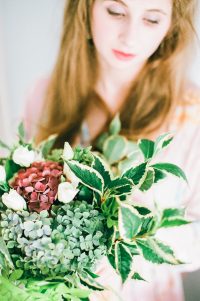 If you like the idea of British blooms pulling the beautiful British countryside in on your big day, get in touch with Pollendine's today to discuss your plans!
Email us hello@pollendines.com to start the conversation, and we can schedule in the perfect time for a phone conversation to gather the details for your big day.
*Where possible. Flowers and foliage used will always be British but local foraging depends on your environment and the season.