Workshops
31st October 2016
The idea to run workshops is to spread the lessons I've learnt with Pollendine's, and before, on ways to be more organic, and natural, with floral displays.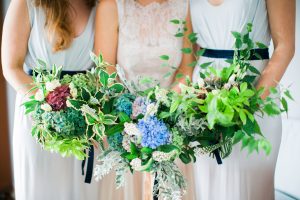 Bespoke Hen Do Flower Tutorials
Want to learn some 'insider' floristry so as to be able to make your own bouquets and buttonholes? OR just want to play about with some beautiful flowers as part of your Hen Do? Pollendine's has you covered!
Whether we come to you for a couple of hours tutoring or we make bespoke Hen weekends away (we can arrange everything from accommodation to food & drink to the flowers – just ask), we can teach you some fun flower hacks and have fun sipping fizz and chatting in the process!
learn to make bouquets
learn to make buttonholes
choose extra tips to suit your wedding, from flower crowns to floral wearables to installation pieces
sip fizz and munch nibbles
OR choose for Pollendine's to organise the whole Hen Do, sorting accommodation, food & drinks and all the fun – so you don't have to!
Get in touch by email at phoebe@pollendines.com or DM on instagram @pollendines to chat it through.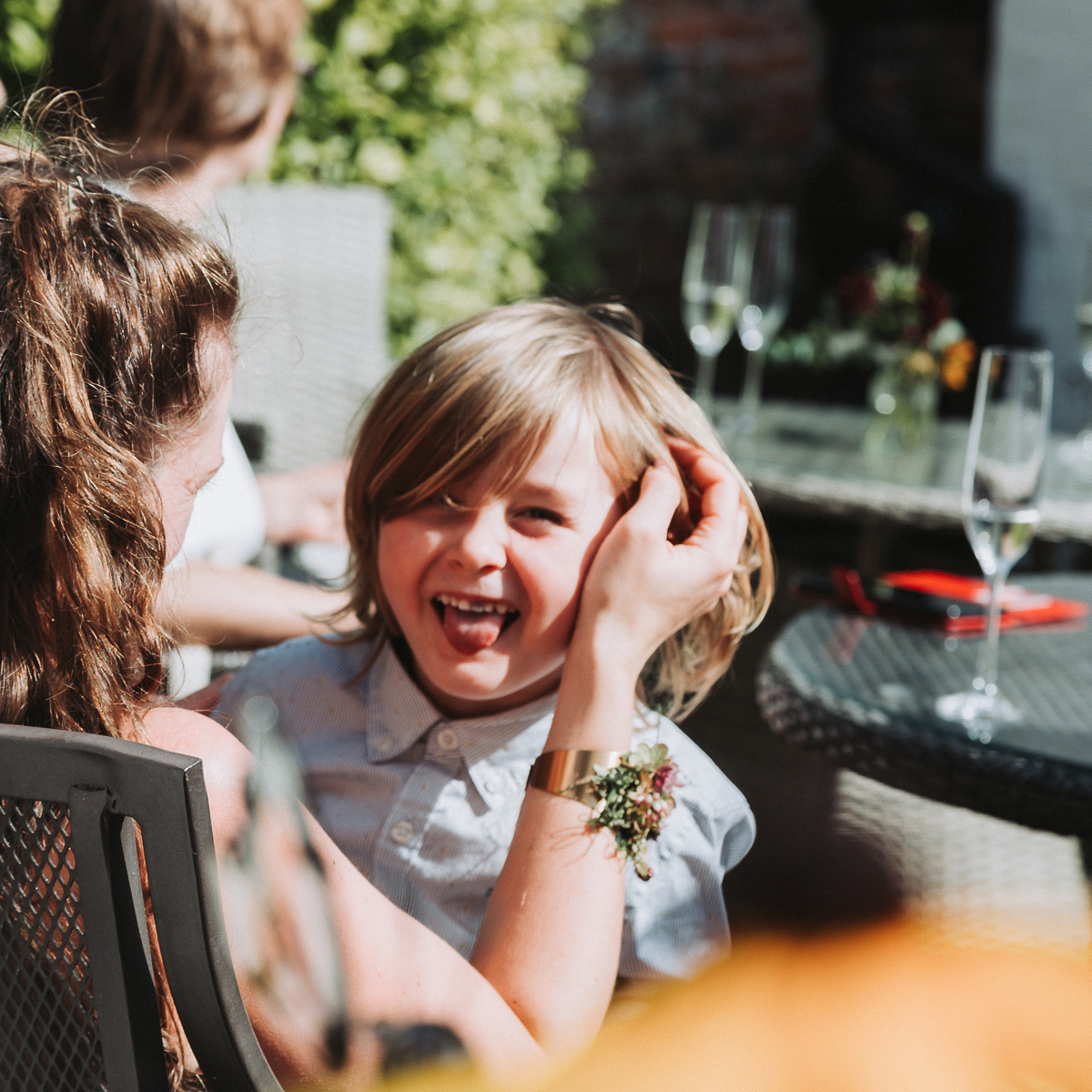 Winter Warmers: Wreath courses
Whether we're sharing that knowledge on what works best in a bridal bouquet or boutonnieres, infusing you with innovative ideas and inspiration for decorating with flowers or teaching you how to "deck the halls with boughs of holly" on our Christmas wreath making courses, we want you to go away filled with new knowledge and inspired!
The current workshop run includes Christmas wreath making workshops, lasting all day, running through November and December. For dates and details see: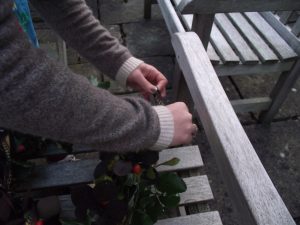 CURRENT COURSES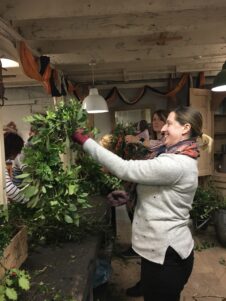 You can see all the details of the day courses on offer by clicking the link above, but in summary:
The day will be a full day, 10.30am-4pm, including lunch.
You'll learn how to create a biodegradable, all-natural wreath base (to take home with you) in the morning, and in the afternoon will dress a pre-woven base to your own distinct Christmas style.
All materials are included. Our wreaths are completely natural (no wires!), with the only adornment coming from your choice of ribbons!
The price is £69.
Contact Phoebe on 07568 317689 /or/ phoebe@pollendines.com for more information, and to book your wreath workshop now!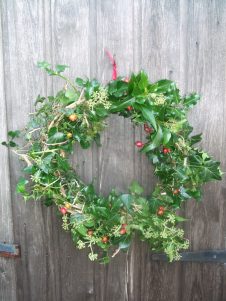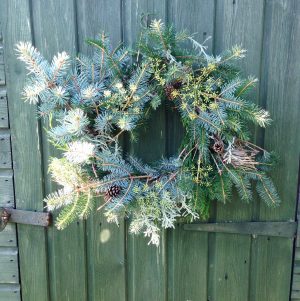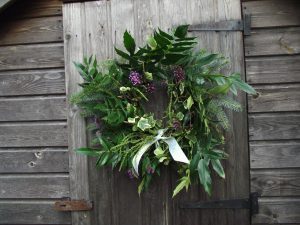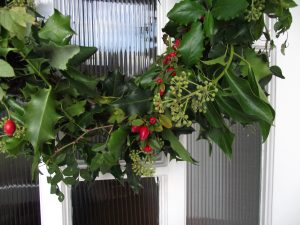 Have an idea for a workshop for a birthday party, bridal shower or hen?
Whether your bride wants to commit to creating all the flowers for her big day, your mum would like to know some tips for decorating for dinner parties or you think a fully-catered flower arranging day is a great idea for a hen do (we do!), consider getting in touch with Pollendine's.
We offer bespoke packages, organic floral workshops tailored exactly to what you want to get out of the day (be that fun, skills or a bit of both)!
Get in touch to see what we can organise for you x
…………07568 317689 // phoebe@pollendines.com………….