I was really chuffed to be approached by lovely Annis and Mike to do the floristry for their wedding at Leeds brewery Northern Monk. The top floor of this space is for private hire, and it's an absolute fave of mine – Northern Monk wedding floristry can support pretty much any style you want to go for, I think, because it's pretty gutsy, industrial and stripped back. It's brick, white paint, stone floor and windows. I love it!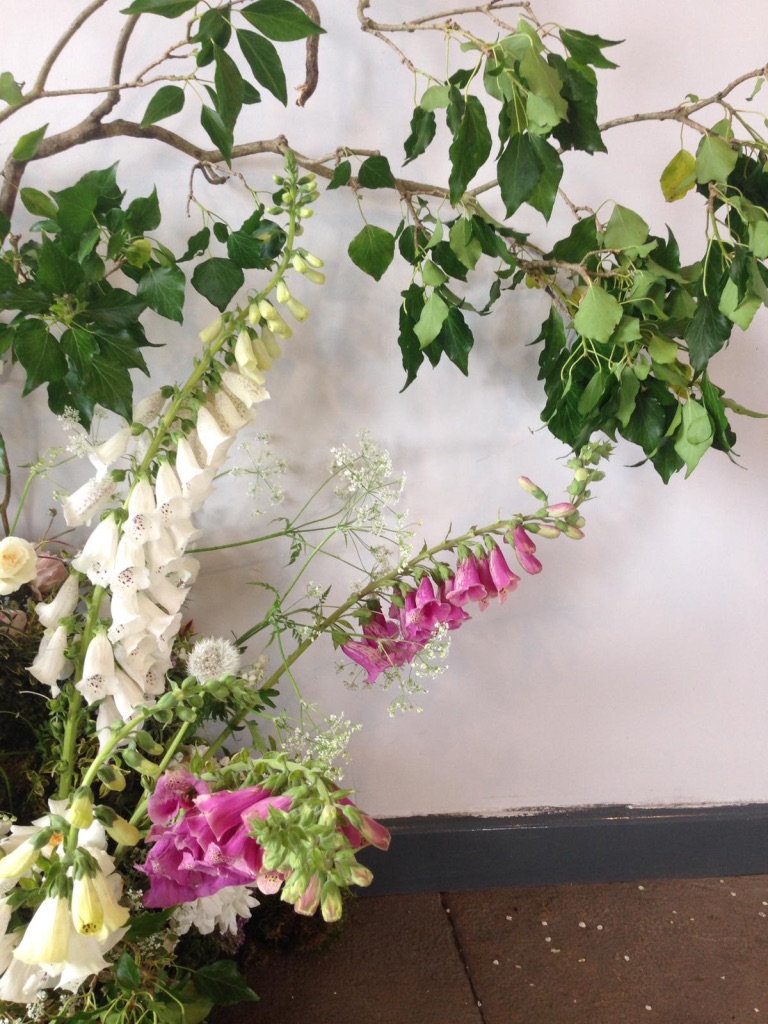 June is an amazing month for British flowers, too! Win!
3 Words for your Wedding Flowers?
– "Irreverent, fun, informal" –
Annis and Mike wanted their Northern Monk wedding floristry to be irreverent, fun, and informal. I decided to run with the industrial feel of Northern Monk, and create wild-looking floral displays that looked like they might spring up on the canal towpath outside – urban wilderness. I know Leeds well having lived here for a decade, and really felt like these flowers were a snapshot of the city's corners of wilderness. Not froufrou, not fake – these flowers fit the venue and its honesty, I think. I even managed to get a dandelion clock in there.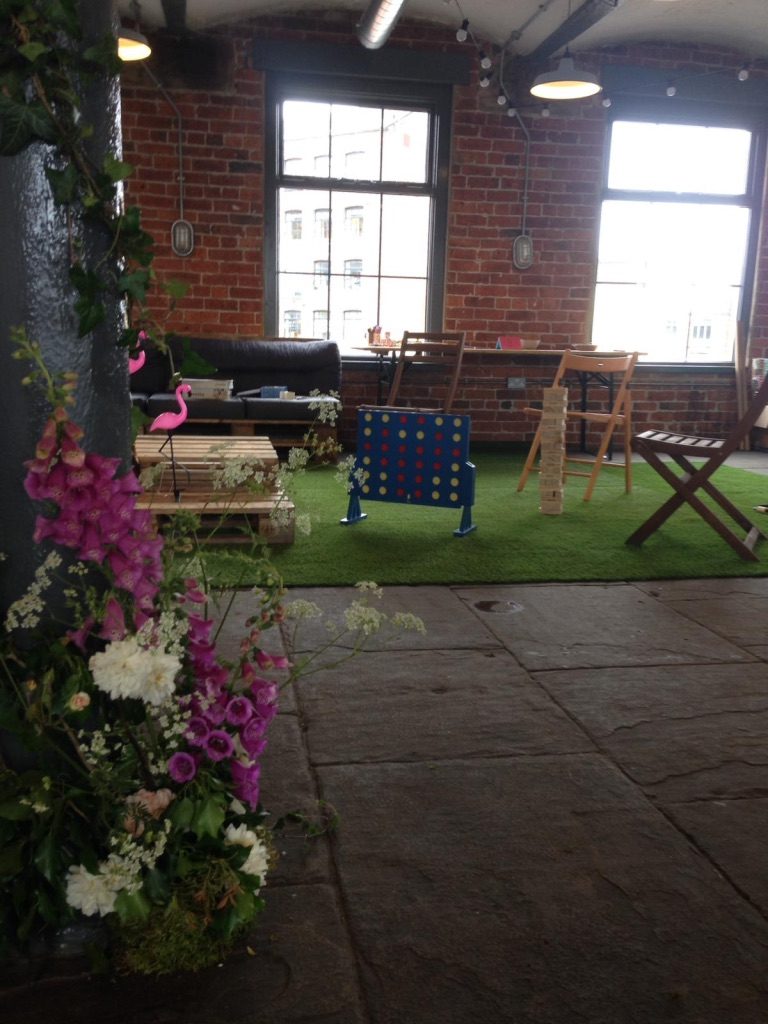 They laid some astroturf and had lawn games. They had (amazing) donuts from Temple. They basically had my favourite type of wedding – a day to celebrate the bride and groom, with the bride and groom, doing (eating!) all the things the bride and groom love best!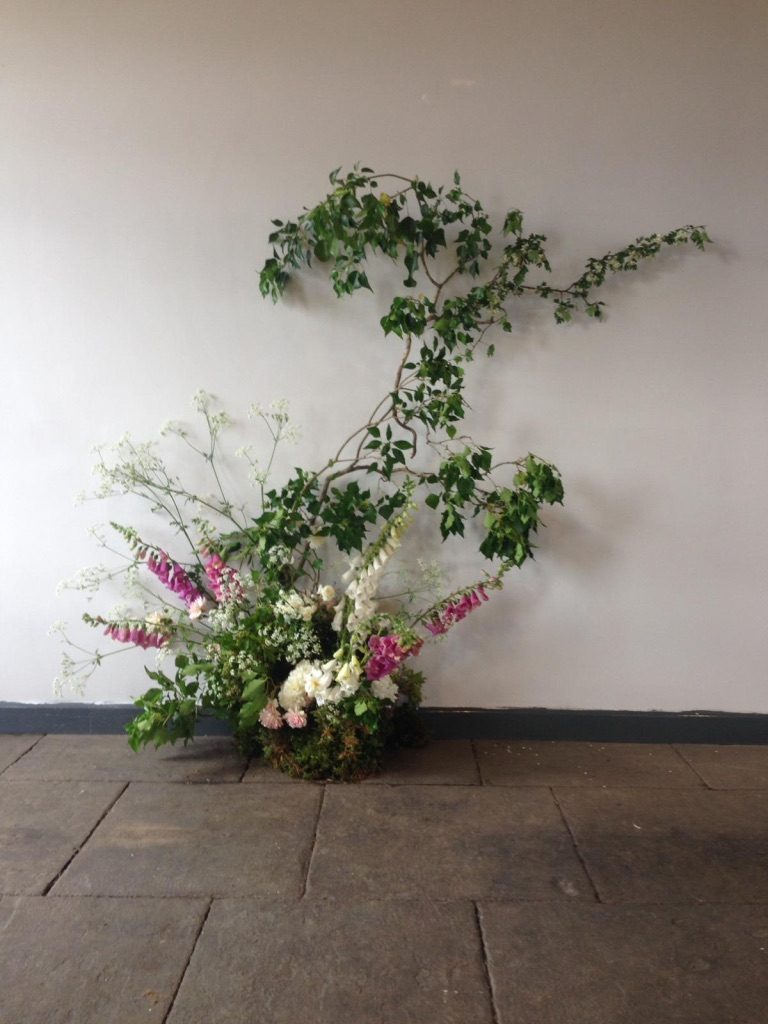 I'm waiting on professional pictures from amazing wedding photographer Liz Wan, and as ever I did not find time to take proper pics of the bouquets or bouttonieres. Nevermind! Edit: here are some of her shots!