We landed at Lake District Wedding Fair last weekend!
What an awful lot of wonderful wedding suppliers there were in attendance. Particularly enjoyed the Gilpin's rowing boat full of afternoon tea – I could get behind that on a lazy Sunday afternoon! This was the first Lake District Wedding Fair, held very near to home for us – we don't think it'll be the last!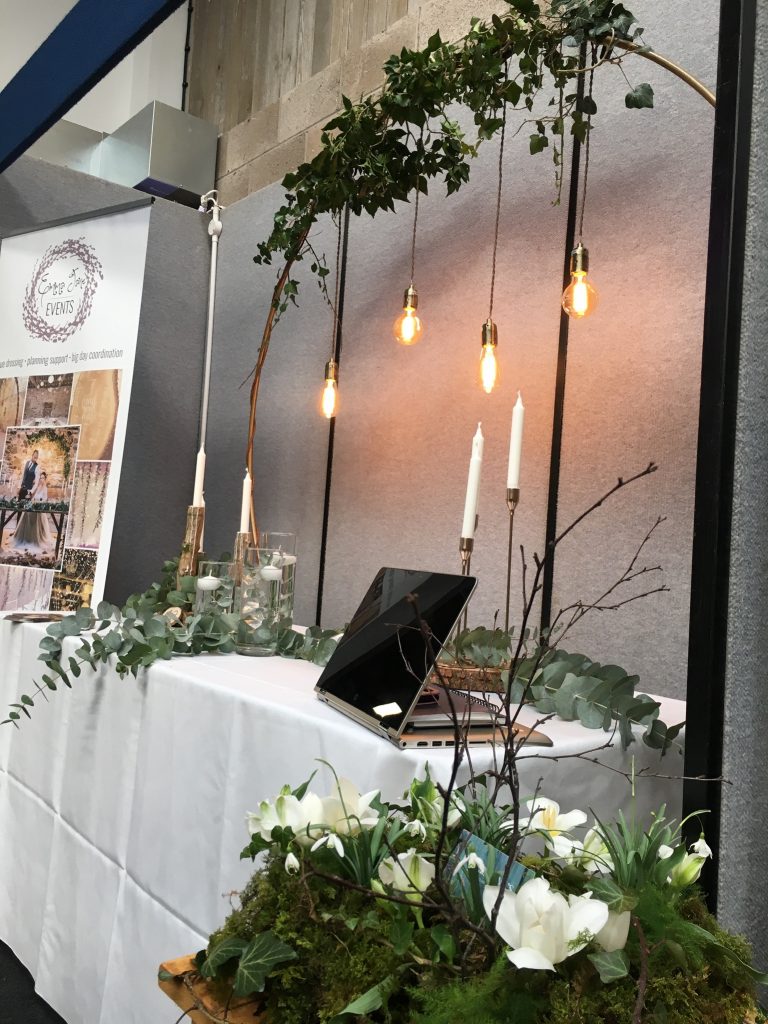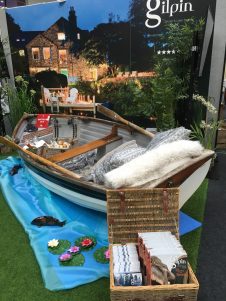 Pollendine's for Emma Jane Events at Lake District Wedding Fair
Pollendine's didn't have a stall, but we provided a bit of flower power to the lovely Emma Jane Events, a local Wedding Planner we have a few jobs down the line with. She also works regularly with venue Park House Barn, who also had a Lake District Wedding Fair table, alongside Emma's.
After what I can only call a wipe-out of a week (if anyone has had the Norovirus this winter/spring, you know what I mean!) we managed to get a little florist-floor woodland wilderness onto the wedding wishes postbox table, alongside Emma's tablescape featuring her rose gold candelabras (which I love!), her amazing Edison bulbs suspended from the gold circle backdrop and her rustic candlestick holders.
Conjuring a Spring woodland, we had snowdrops, tulips, aspragus fern and aquilegia popping out of the moss – a statement centrepiece which could also work as a tablerunner down the centre of the tables for your wedding breakfast.
Wonderful Emma is your one-stop-shop for beautiful backdrops, tablescapes and organisation and advice on the big day, and I for one would be chuffed to leave such a big day in her capable hands!
As a Cumbrian florist who travels for work, it's great to meet up with other wedding suppliers around the region, whether they're doing a similar type of thing to us or something completely different. It's nice to finally meet people you follow on Instagram.
Penrith Flower World's stall was completely lovely, and their blooms just popped jewel-bright. But I think we were the only table there showcasing all British-grown blooms – and that's the Pollendine's ethos. Less travel miles, more sustainable, and more reflective of the environment around you on your big day, giving your photos a real sense of place and time.
Weddings are a massive day for the bride and groom, but they can have a massive impact on the environment, too. Not only do flowers regularly get shipped from all over the world by plane, which is not great for anyone's carbon footprint, but 'floral foam' (AKA the green devil!) is a single-use microplastic which is really nasty stuff!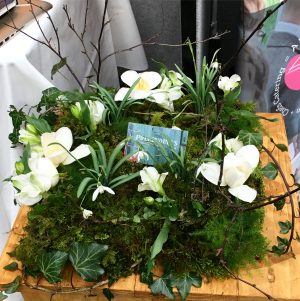 We say a firm 'no' to floral foam at Pollendine's. We also try to minimise anything single-use, regularly reusing and recycling, and only use flowers and foliage grown and foraged in the UK.
If being ecofriendly and environmentally ethical is an important box for you to tick for your wedding day, or if you are just drawn to our once-wild aesthetic, get in touch to chat about your big day!
x